Concerning Constitutions of Congregations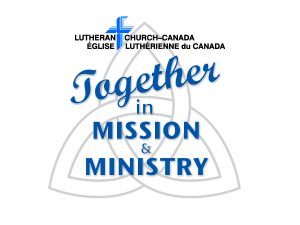 WINNIPEG – At its April 26 conference call meeting Lutheran Church–Canada's Board of Directors (BOD) addressed the procedure for updating congregational constitutions under LCC's new structure.
On behalf of the BOD, President Timothy Teuscher has provided the following information:
Over the past few months questions have been raised in various parts of our synod as to the process and procedure congregations are to follow in amending their constitution in light of the restructuring of our synod.
The time frame for the transfer of ecclesiastical services to LCC from the districts is January 1, 2019.
At that time, as our new Synodical Bylaws state, "A Member Congregation which translates, revises, or amends its constitution or adopts a new constitution shall submit such translation, revision, amendment, or new constitution to the president, who shall direct it through existing channels for review. Upon favourable action by the Board, the congregation shall be notified that the changes are valid and approved and that the congregation is empowered to function under the new or changed constitution." (Synodical Bylaw 1.15 b.)
An ad hoc Committee on Congregation Constitutions will be appointed by the Board of Directors later this year to serve as the "existing channels" through which congregation constitutions are reviewed.
Until the end of this calendar year the process for reviewing and approving any amendments or changes to a congregation's constitution remains as they have been under the old structure; that is, they are to be submitted to the president of the district who will direct it through the district's constitution committee.
I hope this clarifies and answers some of the questions or concerns that have been raised.
In addition, in light of replacing districts with regions in our new synodical structure, all references to "district" or "district president" in congregation constitutions should be amended; e.g., change "District President" to "Regional Pastor," etc.  This is most likely applicable to those articles of constitutions pertaining to the calling of a pastor and to the disbursement of property in the event the congregation disbands or dissolves. Until the end of this calendar year any changes in these areas should also be submitted to the constitution committee of the district; and, I would encourage the members of such committees and the Board of Directors of each district to expedite any proposed amendments to congregation constitutions by the end of 2018.