2017 Advent Devotions Now Available to Download in English, French, Spanish, and Chinese
December 6, 2017
No Comment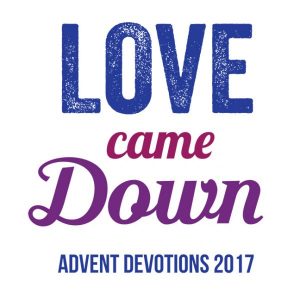 ONLINE – Lutheran Hour Ministries has released its 2017 series of Advent Devotions, entitled Love Came Down. The series is available to freely download in English, French, Spanish, and Chinese.
"In Love Came Down we see how the Heavenly Father spared nothing—not even His own Son—to work out our salvation," notes promotional material. "Though we had rebelled in our sins and spurned God and His Commandments, He chose us—not for exclusion, but redemption. The Father's love sought us out in our perilous condition and, in His infinite mercy, bridged the divide to our isolation through Jesus—the one Mediator between God and Man."
The English version of the series is available to read online, print off, subscribe by email, or listen to as an audio podcast. The Spanish version is available to read online, print off, or subscribe by email.
The French and Chinese editions, which were translated through the work of Lutheran Hour Ministries Canada, are available as downloadable pdfs here.
———————