Anglican Church of Canada votes to allow same-sex marriage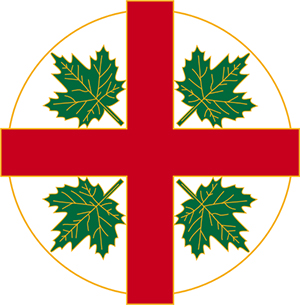 CANADA – The Anglican Church of Canada (ACC) has voted to allow clergy to officiate over same-sex marriages, breaking with the Christian Church's historic understanding of marriage down through the centuries and exacerbating tensions in a church body long polarized over the issue of human sexuality.
The issue was broached during the ACC's General Synod in on July 11, 2016 during which time a resolution to approve same-sex marriage seemed to fail by one vote. Votes by the Order of Bishops and the Order of Laity passed the 2/3 requirement in order to make the change, but the Order of Clergy vote apparently fell short of the 2/3 majority required by one vote.
On July 12, however, ACC Archbishop Fred Hiltz announced there had been a voting error and that a 2/3 majority had in fact been reached by the Order of Clergy. Reportedly, the General Secretary's vote had been incorrectly counted as lay instead of clergy.
The change in church teaching must be ratified at the 2019 General Synod, but a number of ACC bishops have indicated they will move to allow same-sex marriage immediately (with many saying so even while the vote was presumed to have failed).
In voting to allow same-sex marriage, the ACC follows in the steps of its American sister church, The Episcopal Church (TEC). And just as with the American church's decision, the ACC's change in doctrine is likely to further enflame discord in the worldwide Anglican Communion. A recent meeting of Anglican world primates in Canterbury voted to censure TEC for approving same-sex marriage, a move they said represents "a fundamental departure from the faith and teaching held by the majority of our Provinces on the doctrine of marriage." Consequently the Primates agreed to suspend TEC from full participation in the Anglican Communion for a period of three years, decreeing that they not be allowed to take part in "decision making on any issues pertaining to doctrine or polity."
The statement also noted that "possible developments in other Provinces could further exacerbate this situation"—an oblique reference to the Anglican Church of Canada's then-upcoming vote on same-sex marriage.
It is likely that some disaffected Canadian Anglicans will reach out to the Anglican Church in North America (ACNA) for support. ACNA was founded in 2009 by disaffected members of the ACC and the TEC who had long been concerned with the increasingly liberal theological positions of their church body on issues like human sexuality and, more broadly, the authority of Scripture. Today ACNA has grown to encompass 112,000 members in nearly 1,000 congregations across the United States, Canada, and Mexico. A number of Anglican churches worldwide no longer recognize TEC or ACC as their communion partners in North America, opting instead for relations with ACNA solely.
Lutheran Church–Canada (LCC), along with its American counterpart The Lutheran Church–Missouri Synod (LCMS), has been a dialogue partner of ACNA for several years, finding initial common ground on issues like marriage. Earlier this year, the churches released an interim report reporting wide-ranging agreement on a variety of other doctrines, rejoicing in "the deep common bonds between us in the Body of Christ" and celebrating "the large measure of consensus" identified thus far.
Dialogue between LCC, the LCMS, and ACNA continue.
———————