Call to Prayer for Partners in Australia
September 14, 2015
One Comment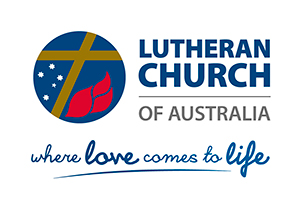 WINNIPEG – Lutheran Church-Canada (LCC) President Robert Bugbee is asking congregations across the country to pray in Sunday services on September 27 for their partners in the Lutheran Church of Australia (LCA).
"The LCA will convene a very important Synod convention in the last days of September," President Bugbee explained, "and this request for our prayer support came from their Bishop, the Rev. Dr. John Henderson." The LCA has experienced turmoil for years over the question of whether to ordain women to the pastoral office. Since Bishop Henderson's election in 2013, there has been an intensified focus on this issue. LCA leaders have established a process to try to reach a more lasting conclusion on the matter.
LCC and LCA have enjoyed a formalized special relationship since the 1990s. There have been exchanges in which Australian pastors came to Canada to serve an LCC parish for six months, trading places with their Canadian counterparts, who went "down under" to do the same for the Australian pastor's congregation. In addition, the two churches welcomed the other's national leader at their conventions on occasion, and members of the LCC Council of Presidents have enjoyed joint retreats with their colleagues on the LCA College of Bishops, once in South Australia (2008), and later in Surrey, BC (2012). In September 2014, Bishop Henderson visited Winnipeg to meet with LCC leaders.
Australian Lutherans were able to overcome differences in 1966 and bring together church bodies long separated, according to President Bugbee. "They deeply treasure the hard-won unity of their church, and realize that feelings over the ordination of women are running very high," he added. "We hope that our own oneness with the LCA may be preserved, and that convention delegates will be strongly guided by the Holy Spirit, speaking through God's revealed Word."
LCC and its partner churches have declined to make changes to their teaching and practice on ordination to the Holy Ministry, despite significant pressures from society in general. "I realize that people are tempted to interpret historic Christian teaching as contempt for women," the president noted. "It is important for confessors of the historic Christian position to refrain from denigrating women and the indispensable gifts they bring to the body of Christ in any way. At the same time, Christ's people must always cling to His voice sounded for us in Holy Scripture, even when it does not reflect the expectations of the world around us."
"Many things could be said on this subject," President Bugbee concluded, "but the needed words right now are the ones we will speak to the Lord in our prayers for our Australian friends. Bishop John is very sincere in seeking this support from all their international partners, and we're grateful to be close to them in this way."
A suggested form for these prayers is available here.
The International Lutheran Council (ILC) has also responded to the LCA's request for prayer, issuing an open letter to the Australian church assuring them of their prayers. LCC is a member church of the ILC, and the LCA is an associate member.
———————