Concordia High School to close permanently
August 20, 2012
4 Comments
(On August 20, the Concordia High School (CHS) Board of Governors announced that CHS would be closing immediately and permanently. What follows is the statement released by the Concordia High School Board of Governors).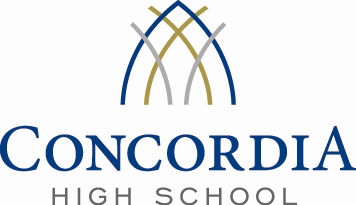 Edmonton – It is with deepest regret that the Concordia High School (CHS) Board of Governors announces that Concordia High School will cease operations of the 2012-2013 academic year effectively immediately and will be closed permanently.
Every effort is being made to ensure placements for CHS students for the upcoming year to other academic programs that will address their needs and future success. This will also include efforts with government partners to find employment for teachers and staff at CHS.
On Monday, April 13, 2012 at 2 pm, CHS was notified that our partnership and lease agreement at the present campus location with the Eminata Group was terminated and negotiations would be possible to find a solution. Due to this unanticipated development, Concordia High School has been left with no facility to operate its dormitory program or academic courses.
"This is extremely disappointing to everyone here at the school. Every possible solution to this challenge has been researched and exhausted in efforts to locate a new facility prior to the start of the academic year in order to continue school operations. There is simply not enough time to find another feasible option," Trevor Johnson, Chair of CHS Board of Governors.
Although the avenue of a one year recess in order to locate a new facility and rebuild for the future was explored, it is no longer an option under the Alberta Provincial School Act. Concordia High School is working in partnership with Alberta Education to complete the formal closure process as efficiently and effectively as possible for all parties concerned.
The Board of Governors would like to take this opportunity to thank all who have supported Concordia High School throughout its rich 90 year history.
Information and updates for parents, students and other parties will be made available on the CHS website (in the near future) once the domain name has been transferred to the Board of Governors. In the interim, information will be provided through the EMS Creative website: updates, contact information, phone numbers and new information as it becomes available at http://www.emscreative.ca/concordia.
For over 90 years, Concordia High School has provided excellence in Christian leadership education for students from around the globe. As Alberta's only international boarding school, our mission of providing Christian education to high school students has reached out to communities in China, Korea, Russia, Hong Kong, Africa, Europe, the Canadian north, and more. This has provided a unique and engaging learning environment for all students; the multicultural aspect of the student body has taught students respect for diversity and learning to work in a diverse, global environment, better preparing them to be leaders in the international work force.
In preparation for growth and expansion in the next chapter of its 90 year history, CHS moved in August 2011 from its previous location on the Concordia University College of Alberta campus to its present southwest Edmonton location. The plans for this bold move into the future included increased classroom space, expanded dormitory facilities and new curricular initiatives creating leading edge learning opportunities in the educational marketplace.
———-
Erin Stevenson, Spokesperson
EMS Creative, (780) 902-8892
erin@emscreative.ca
www.emscreative