Congregation supports local MP in human life definition debate
February 24, 2012
3 Comments
by Ian Adnams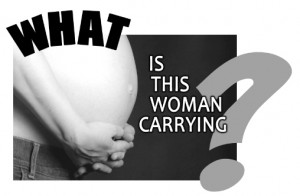 A Kitchener, Ontario Member of Parliament wants his colleagues to study a 400-year-old human rights issue and he's got the support of a Lutheran church in his constituency.
Stephen Woodworth, MP for Kitchener Centre and lawyer by vocation discovered that a Canadian law, based on centuries-old Common Law, denies human rights to a baby until it is completely free from the mother's body. He placed before parliament a motion asking the House to create a committee to study the legal definition of human life.
In a statement to journalists in Ottawa February 6, 2012, Mr. Woodworth said that "a respectful dialogue to update a 400-year-old definition of human being, with the aid of twenty-first century information, will benefit everyone. Whatever view one has about other issues, does it make medical sense to say that a child is not a human being until the moment of complete birth?"
Last year he presented his case to a Town Hall meeting hosted by Historic St. Paul's Lutheran Church in downtown Kitchener. The congregation, a member of pro-life Lutheran Church–Canada, wanted to know how its members could help the MP. The result is what the church's pastor, Rev. Mark Hartburg, calls a "talk piece" — a leaflet which supporters can distribute urging readers to contact their MPs asking them to vote for the bill and then participate in the debate. The leaflet, designed by a member of Historic St. Paul's, shows a pregnant woman and asks the question "What is this woman carrying?" It is online for download at http://notyetborn.wordpress.com/  
Also on the site is a printable petition calling on the House of Commons to "confirm that every human being is recognized by Canadian law as human by amending Section 223 of our Criminal Code in such a way as to reflect twenty-first century medical evidence." MPs must file any petition they receive which contains at least 25 valid signatures.
"The online materials are designed to encourage discussion in a fact-based and respectful manner," explains Pastor Hartburg. "The site where these documents are posted is designed to avoid any political or religious affiliation."
Rev. Hartburg noted that most Canadians have no idea the law exists and that is why the debate is important. "It's a matter of justice" he said.
Mr. Woodworth argues his case based on current medical technology that allows doctors and parents to monitor the developing baby's progress and, if necessary, perform surgery before birth. "If that's not a human life, then why go to all this effort?" asks the pastor. "Yet, in Canadian law the baby is not yet a human being."
The actions of Historic St. Paul's have the support of Lutherans for Life-Canada, an organization affiliated with Lutheran Church–Canada. Spokesperson Marian Obeda from London, Ontario said the organization is "most appreciative of the work Pastor Hartburg and Historic St. Paul's are doing promoting the initiative of Mr. Woodworth in protecting the life of the unborn."
"Even though science has proven otherwise, Canadian law does not acknowledge the fact that a baby is a human being, deserving of rights and protection until it is born and completely separate from the mother's body." She also expressed gratitude to Mr. Woodworth for "his initiative to change this law and give the unborn baby the full rights and protection it deserves."
Parliament will undertake an initial debate on Mr. Woodworth's motion, probably in March, followed by a vote likely in June.
 Ian Adnams is former editor of The Canadian Lutheran and www.canadianlutheran.ca.