Countdown to 2016 National Youth Gathering
September 16, 2015
No Comment
ST. CATHARINES, ONTARIO – With less than a year to go, the National Youth Gathering (NYG) Committee hopes you're as excited as they are about the 2016 gathering.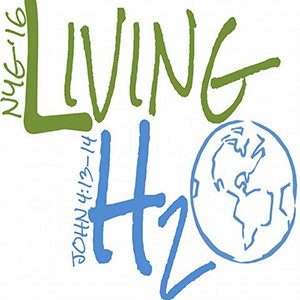 The NYG Planning Committee met July 27-29 at Christ Lutheran Church (St. Catharines, Ontario) to continue preparations for the upcoming gathering, which will be held at Brock University in St. Catharines, July 8-12, 2016.  During this planning session, the committee continued to delve deeper into the gathering's theme: Living H2O. John 4 is the basis for the many different ways that Christ shows us living water in our daily Christian lives. The youth can look forward to unpacking this theme through talented main stage speaker (Micah Parker), musicians (Jennifer Jade Kerr and Kelti Malone), performers (These Guys), interactive Bible studies, breakout sessions, and servant events.
In addition, youth and leaders will travel to Niagara Falls to take in the various activities Niagara Falls has to offer. Groups will have the ability to plan their own time at Niagara Falls with the option of taking in tours and boat rides, or discovering the beautiful downtown. Please visit http://www.niagarafallstourism.com/ for more information regarding current events. Due to the number of options available at Niagara Falls, activities will be planned and paid for by each individual group.
There were a couple of new faces present at this meting as the committee welcomed their new pastoral advisor Rev. Glenn Worcester from Peace Lutheran in Winnipeg. The committee also adds a technical edge with the support of sound engineer (and all around audio-video guru) Madison Bouwman, also from Peace Lutheran in Winnipeg. Other members of the committee include Chairman Tony Marchand (Kitchener, Ontario), Brandon Kemp (St. Catharines, Ontario), Bill Wardekker (Winnipeg), Amanda Hastings (Regina, Saskatchewan), Krysta Davis (Edmonton) and Kaitlin Schmitz (Edmonton).
In an effort to go green, the NYG Committee is encouraging congregations to receive an electronic version of the registration information, as opposed to a paper mail-out. Groups that are interested can contact Krysta Davis at krysta.davis@bethelchurch.com to be added to this list. To explore the details of the gathering in more detail please visit our website http://nyg.lutheranyouth.ca/ or like us on Facebook at 2016 LCC National Youth Gathering.
———————