Discipleship task force organizes in Winnipeg
February 24, 2012
No Comment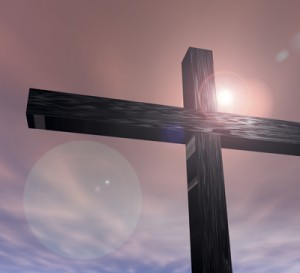 A task force to develop Biblically-based materials for Christian discipleship met at Lutheran Church—Canada's (LCC) office in Winnipeg February 17 to organize and begin its work. Although called for by the 2008 Synod Convention, this task force could not be implemented during the previous three years due to the large number of other task forces and committees. At the same time, LCC President Robert Bugbee felt it was vital to get moving with this group, even if its start was belated. "In the end," remarked President Bugbee, "this group will be concerned about deepening the mind of Christ in our congregations by identifying ways to immerse people in God's Word. The blessings this can bring for outreach, for stewardship, for resolving conflicts, and for remaining faithful in this secularized world of ours could well be more far-reaching than we realize." 
The discipleship task force includes six members, two from each of LCC's three districts. Two of its members are pastors, one is from the roster of deacons, and the other three are laypeople. The members bring a broad range of experiences from their work in local parishes, an LCC District office, industry and provincial government. They are especially keen to provide materials which can also be used in small congregations, or those in outlying areas where there is no resident pastor in the community.
The new task force plans to continue meeting via Skype and telephone conference calls to minimize the time and expense required for face-to-face meetings. They adopted terms of reference for their work, and will keep the Synod's Council of Presidents and Board of Directors well-informed along the way. Although they intend to begin producing materials sooner, they will ultimately provide a comprehensive report on their work to the Tenth Convention of LCC in 2014.
Serving on the newly organized task force are: Kathy Kuhl (Vineland, Ontario); Rev. Jacob Quast (Fort Frances, Ontario); Carol Haberstock (Edmonton, Alberta); Elton Harper (Saskatoon, Saskatchewan); Rev. Larry Flohr (Mississauga, Ontario); and Deacon Daryl Becker (Edmonton, Alberta).  After an opening orientation by President Bugbee, the group elected Elton Harper as chairman and Kathy Kuhl as secretary.