Editors
Editor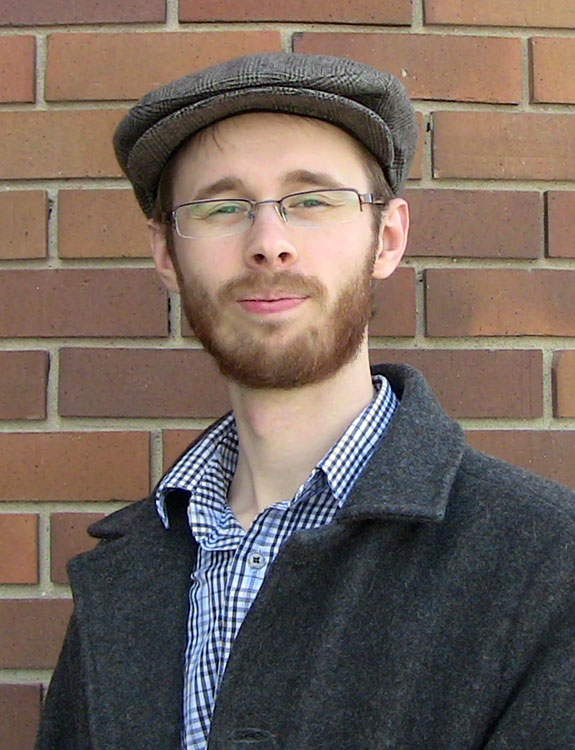 As chief editor of The Canadian Lutheran, Mathew Block (Communications Manager for Lutheran Church–Canada) is in charge of all feature stories, national and international news content, magazine theme, and layout, in addition to writing a regular column entitled "Table Talk." Mathew Block holds degrees in English and Linguistics from the University of Regina. In addition to The Canadian Lutheran, he writes for respected religion journal First Things on its "First Thoughts" blog. His work has appeared in print and online with a number of other publications, including Converge Magazine and The National Post's "Holy Post" blog. His personal blog is Captain Thin.
District Editors
The Canadian Lutheran is also served by three sub-editors who arrange content for the District News sections of the magazine.
The Alberta-British Columbia (ABC) District News editor is Laura Goerz. Goerz is a regular contributor to Tapestry, the national magazine of Lutheran Women's Missionary-League-Canada (LWMLC), having written with them since the magazine's inception in 1994. She has also written numerous articles, devotions, Bible studies, and some workshops, mostly for LWMLC, including the theme devotional "Sparks of the Spirit" for the last national LWMLC convention. She became ABC District News editor in 2016.
The Central District News editor is Elaine Stanfel. Originally from Kitchener, Ontario, Elaine joined The Canadian Lutheran as East District News editor from 2000 to 2003. She has been editing the Central District News since 2005. Keeping in touch with contacts via Facebook and email makes it easier to cover such a large geographical area as the Central District. Elaine also serves as a proofreader for LWMLC's Tapestry magazine and sits on the LWMLC Laurentian District Board.
The East District News editor is Ilene Fortin. Ilene began work at the East District office at the beginning of January 2003 as a temporary secretarial assistant. By March of that year she had been made a permanent employee as Administrative Secretary to the President. That same year she became East District News editor. Her prior computer experience helped advance the role of technology at the district office. Keeping up with the changes keeps her motivated and challenged ten years, and still loving what she does.
Submissions
If you are interested in writing for The Canadian Lutheran, please visit our submissions guidelines page. Congregational-level news should be directed to your district's news editor. All other inquiries should be made to Mathew Block.
——————–