First calls for 2017 pastoral candidates; placements for vicars/DPS intern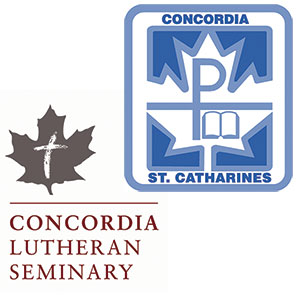 CANADA – Lutheran Church–Canada's (LCC) two seminaries have held their annual convocation services for 2017, during which time pastoral candidates received their first calls. Vicars also received their vicarage assignments, and one diaconal student received her placement.
Concordia Lutheran Seminary (CLS – Edmonton) held its Sacred Convocation for their 33rd Academic Year on May 25, 2017. Concordia Lutheran Theological Seminary (CLTS – St. Catharines, Ontario) held its annual Call Service on May 27, 2017. First calls for graduating pastoral candidates are as follows:
Andrew Cottrill (CLTS) to Zion Lutheran (Yorkton, Saskatchewan)
Kirk Radford (CLTS) to Christ Lutheran (Sarnia, Ontario)
William Rose (CLS) to Redeemer/Zion/Christ/St. Paul's Lutheran (Portage la Prairie/Plumas/Neepawa/McCreary, Manitoba)
Paul Schulz (CLTS) to Zion Lutheran (Ayrshire, Iowa – LCMS)
Vicarage placements are as follows:
Matthew Fenn (CLTS) to Our Saviour Lutheran (Dryden, Ontario)
Shiekh Lief Mauricio (CLS) to Trinity Evangelical Lutheran (Winkler, Manitoba)
Michael Mayer (CLS) to Redeemer Lutheran (Didsbury, Alberta)
Chris McLean (CLS) to Redeemer Lutheran (Kitimat, B.C.)
Kenneth Stadnick (CLS) to Advent Lutheran (Evansburg, Alberta)
Alex Timm (CLS) to Lord of Life Lutheran (Kamloops, B.C.)
DPS intern placement is as follows:

Lenora Wallden (CLS) to Holy Cross Lutheran (Kitchener, Ontario)
During their annual convocation ceremonies, the two seminaries also recognized a number of honourary award recipients. For more information on the awardees, and more information on the convocation services generally, click here.
———————