LCC members called to pray for Zika Virus outbreak
February 12, 2016
No Comment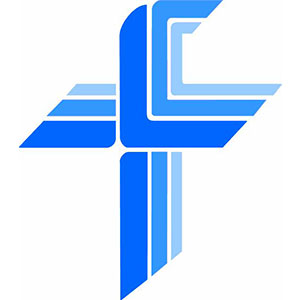 WORLD – Lutheran Church–Canada member are encouraged to remember in prayer those countries currently suffering an outbreak of Zika virus. In Spring 2015, an outbreak of Zika virus was spotted in Brazil; it has since spread to much of South America, Central America, and the Caribbean. The World Health Organization has declared a global health emergency over the situation amidst fears it may be responsible for an increase in cases of microcephaly in newborns.
"The Zika virus is causing considerable fear among people in affected countries," explains Rev. Dr. Leonardo Neitzel, Mission Executive for Lutheran Church–Canada. "Our church partners in Brazil and other places are in need of our prayers—as are our mission fields in Nicaragua and Honduras, as these countries last week confirmed their first cases of Zika virus in pregnant women."
The Zika virus is transmitted by mosquitos and is related to such viruses as dengue fever and West Nile. Men who have been exposed to the virus have been observed to pass on the virus to sexual partners (it is currently unknown whether women can pass on the virus through sexual contact). Those who contact the Zika virus often experience headaches, rash, fever, and joint pain, among other symptoms (though a majority of those infected do not experience any symptoms).
More alarming is a suspected link between the virus and an outbreak of microcephaly. Research has suggested the virus can be passed from pregnant mothers to their unborn children, and this transmission is "strongly suspected" by the World Health Organization of being responsible for a number of cases of microcephaly. Microcephaly causes babies to be born with unusually small head-circumferences, resulting in abnormal brain growth.
There is currently no vaccine for the Zika virus, although research has been prioritized since the outbreak.
"Jesus is the Great Physician," Dr. Neitzel notes. "Pray that He would be guiding those researching a vaccination for this virus. And pray also that He would be comforting those living in the midst of the outbreak, especially those mothers and children directly affected by the virus."
Congregations and individuals may wish to use the following suggested prayer:
Dear God, our heavenly Father, You invite us to call upon You in the day of trouble, for You are our Deliverer. We bring before Your throne of grace all people in Central and South America who have been affected by the Zika virus and others who are worried about its spread and damage, especially pregnant women. According to Your mercy, O Lord, provide relief and healing of this problem, and protect and give hope in the midst of suffering. Give wisdom and strength to those who attend to the needy; through Jesus Christ, our Lord. Amen.
———————