Lutheran Church–Canada marks Sanctity of Life Sunday
January 13, 2012
No Comment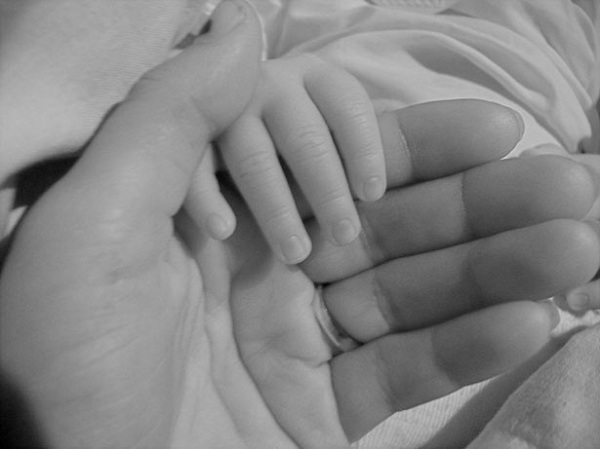 by James Morgan
The Scriptures tell us that the lives of all people are sacred – whether those people are elderly, disabled, or still growing in their mothers' wombs. Unfortunately, not everyone shares this belief in the sanctity of life. Abortion is legal in Canada, and recent events remind us that many would like to see euthanasia and assisted suicide legalized as well. It is timely therefore that Lutheran Church–Canada should mark its first ever Sanctity of Life Sunday this coming Sunday January 15, 2012.
Clifford Pyle, President of Lutherans for Life – Canada, is pleased that a synod-wide Sunday is being devoted to the sanctity of life. "Lutherans for Life – Canada was created for exactly this purpose, and that is to educate fellow Lutherans on life issues," he says. "We very much need to educate Christians on the abortion issue, as many seem apathetic to the evil of abortion; and we need to see God's grace be made known to post-abortive women and other family members who suffer tremendous physiological effects from their actions."
Support for Sanctity of Life Sunday extends beyond Lutherans for Life – Canada. Theresa Stephenson, an LCC member from St. Catharines, Ontario, is a third year nursing student at the University of Ottawa and President of University of Ottawa Students for Life. She says current political and cultural conditions have made the Sunday necessary. "Abortion, euthanasia, and other life issues are a sad result of Adam's fall into sin," she explains, "but Christ the new Adam promises life and salvation in His Word and Sacrament."
For President Stephenson, Sanctity of Life Sunday is not only about recognizing the evils of abortion and euthanasia, but also of hope for the future –taking comfort in the knowledge Christ can influence opinion, legislation, and practice regarding life issues. She reflects: "Although we pause on this particular Sunday to contemplate the attacks on human life in Canada, the Christian proclamation of the Gospel has not changed, nor has its constant refrain: Christ Jesus took on human flesh to redeem all human flesh!"
Jesus took on human flesh to redeem all human flesh!
The resolution to establish Sanctity of Life Sunday was passed by delegates at LCC's triennial convention in Hamilton Ontario in June 2011. A January date was selected because of its proximity to the Church's traditional observance of the murder of the Holy Innocents by Herod.