Lutherans for Life-Canada celebrating 10th anniversary
by James Morgan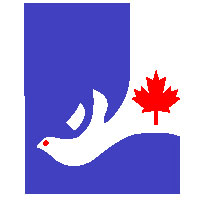 CANADA – "God has been gracious in guiding us to speak out for the helpless in society," is how Lutherans for Life-Canada (LFL-C) President Cliff Pyle reflects on the past decade. 2014 marks the tenth anniversary of LFL-C as a pro-life organization within Lutheran Church–Canada. Since its founding in 2004, the organization has made considerable efforts to be a Christian witness against abortion and euthanasia.
A resolution was passed at LCC's 2002 convention in Kitchener that led to the establishment of LFL-C. Previously, pro-life Lutherans in Canada were affiliated with Lutherans for Life in the United States. Soon after the 2002 convention, efforts by the Social Ministry Committee of the East District led to the formation of an ad hoc committee, and Lutherans for Life Canada was incorporated as a not-for-profit organization under federal law on August 11, 2003. Unfortunately, LFL-C has been unable to obtain status as a charitable organization and continues to ask for prayer in this pursuit.
Rev. Dr. Glenn Schaeffer was LFL-C's first President. In a statement on the organization's website, he explains how abortion is a spiritual issue that provides an opportunity for ministry. The ministry of LFL-C comes in the form of not just opposing abortion and euthanasia, but demonstrating the positive alternatives to it and offering the forgiveness and comfort that Jesus Christ can offer to those who have been affected by it.
A significant pro-life accomplishment within LCC was made in 2010. At the national convention in Hamilton that year, a resolution passed establishing a Sanctity of Life Sunday which is observed by LCC congregations each January. Abortion and pro-life issues are of particular concern to many Christians in Canada. In 1988, the Supreme Court of Canada nullified the previous law which banned abortion in this country. Canada's federal government has not passed new legislation on abortion in the 26 years since, making Canada one of the few countries in the world without a law regulating abortion. Another pro-life issue currently worrying Canadians is a proposal in Quebec to allow for medically-assisted suicide. The matter was first raised by the former Parti Quebecois government and the new Liberal government also intends to address the issue in some form.
To commemorate 10 years of Lutherans for Life-Canada, the organization plans to hold its annual meeting in Ottawa on May 8, in conjunction with the annual March for Life on Parliament Hill. All other activities that day in Ottawa will take place at St. Luke Lutheran Church, beginning at 10:00am with a worship service. The demonstration will take place at noon on Parliament Hill and will be followed by a march through downtown Ottawa.
"Several youth and local area Lutherans will take part in this historic event, and will be witnessing to the sanctity of all human life along with other groups who share similar views," says President Pyle. After the march, an evening meal and LFL-C's annual general meeting will be held at St. Luke. The event will feature a presentation by Rev. Dr. Glenn Schaeffer called Lutherans for Life Canada: Past and Future. For more information on Lutherans for Life Canada, check out their website at www.lutheransforlife-canada.ca.
———————