Planned gifts benefit LCC constituents
February 7, 2018
No Comment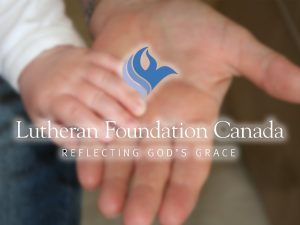 WINNIPEG – Lutheran Foundation Canada (LFC) has released its annual report for 2017. The organization, which conducts gift planning activities on behalf of Lutheran Church-Canada (LCC) congregations and affiliated organizations, recorded $4.68 million in designated gifts of which $1.7 million was received throughout the year, including designated gifts to 27 congregations.  "Donors have indicated a total of $55 million in designated gifts over the last nine years" reports Foundation executive director Allen Schellenberg, "of which $10 million has already been received and distributed to the donors' named beneficiary organizations."
He noted how "many individuals are thrilled to learn their estate provides them an opportunity to develop a gift in support of a ministry for which they have a passion, with little impact to the remainder of their estate."
Many of the planned gifts result from estate planning seminars delivered by the Foundation's Gift Coordinators and hosted by LCC congregations. In 2017 the foundation gave almost 60 presentations across Canada. LFC has discovered a direct correlation between congregations hosting seminars and those who receive significant gifts from their membership. On average, 30 percent of all gifts are designated to a donor's home congregation. "Many individuals have been helped through the process of creating wills, developing health care directives, making funeral plans, and many other necessary estate planning issues, all at no cost to the congregation or their membership" reports Schellenberg.
In anticipation of these substantial gifts, the Foundation has noted an increase in the number of congregations implementing a formalized "Gift Acceptance and Use Policy." These documents reflect strategic planning on how a congregation will use large gifts before receiving them. Foundation Gift Planners assist congregations in developing these plans.
Following the retirement of the East District Gift Coordinator, Al Feth, after serving faithfully for ten years, Schellenberg reports that LFC is currently searching for a new planner to fill the vacancy. "If you or someone you know has a passion for the work of the church, and enjoys travel, doing presentations, and helping people, you are encouraged to get more information on this exciting opportunity" he said.
To discover more about Lutheran Foundation Canada and its services to congregations, organizations, and individuals go to www.lutheranfoundation.ca .