Responding to famine in Somalia and gunfire in Norway
by Ian Adnams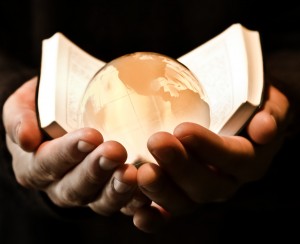 What a troubling week for our troubled world. First, news of famine in East Africa and then the horrific murder of 76 persons in Norway. It's heartbreaking enough for humans, but we can never imagine how these events must break the heart of God.
The World Food Programme reports there was evidence of warning signs for famine in East Africa years ago. The developed west took no notice and whoever is in charge of Somalia (the country defines the phrase 'politically unstable') made it impossible for Christian and western-based relief agencies to help avert the disaster. That attitude has now forced people into neighbouring countries to seek relief. Fortunately, both Ethiopia and Kenya have no problem allowing in Christian relief agencies.
An unfortunate reality in gathering relief aid for this disaster is that the situation arose when so many in the developed world are least in touch with the news as they take vacation. That this is even happening may come as a surprise once they return to a normal routine.
The same is likely true with the horrific tragedyin Norway. It is difficult to read the reports from the camp where the gunman took 68 young lives—playing judge, jury and executioner—after setting off a bomb that killed eight others in downtown Oslo. Investigators believe his actions came from personal convictions held in his troubled mind and acted upon out of frustration with what he believed was wrong-headed government policy.
Evangelical author and speaker Tony Campolo asserts, "When Jesus Christ possesses you, one of the results will be that your heart will be broken by the things that break the heart of God." In some ways, we who are part of God's family are "first responders" for Him. He calls us to be on the front line of compassion, always seeking to help and serve our neighbour as Martin Luther would put it.
This week we see two far-flung neighbours hurting. We can support both.
Pray for the families in Norway who are trying to make sense of a senseless situation. God understands what it is like to lose a child. His only Son, Jesus, was executed innocently. Ask the God of all mercy to bring into the lives of those who mourn men and women who understand the grace of God and can provide the comfort and peace only He can bring.
For those who are starving in Africa, many watching their children die in their arms, Christian relief agencies need you to share from the bounty with which God has blessed you. Don't buy pizza this week. Give the money to Canadian Lutheran World Relief to put simple food into the mouths of those who may not have eaten for weeks!
These actions are the least we can do in response to the love God has shown us in Christ Jesus. He knows our selfish desires, yet He gave Himself to us to ensure our forgiveness and eternal life in God's presence.
We too often break God's heart by our own sin and disobedience. Yet, He delights in the actions of His people when we give from our hearts in His name.
Ian Adnams is editor of www.canadianlutheran.ca and The Canadian Lutheran magazine