ROC on in B.C.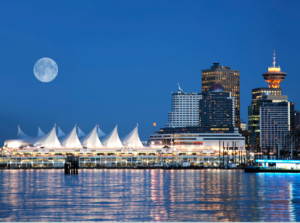 Vancouver is the site for the first Regional Outreach Conference (ROC) in Canada presented by Lutheran Hour Ministries and the ABC District. Scheduled for October 14-15, 2011, the conference will provide a memorable outreach experience. Participants will have access to mission specialists engaged in creative projects that combine innovation and enthusiasm to share the Gospel.
Included in the lineup of speakers and presenters are Lutheran Hour Speaker Rev. Greg Seltz; ABC District mission executive, Rev. Dr. Glenn Schaeffer; Stephen Klinck, managing director of LLL-Canada; Gary Brucker, family life ministry director of First Lutheran, Kelowna, B.C.; Rev David Neilsen with Greg and Linda Desrosiers, Greater Vancouver ministry to the Deaf; Rev. Wayne Zhang, associate pastor, Trinity, Richmond, B.C.; Deacon Michael Schutz, DPS Concordia, Penticton, B.C. and Deacon Marcus Huff, executive director of the B.C. Mission Boat Society.
"The Vancouver ROC is loaded with exceptional content and excellent presenters," observed Dr. Ian Adnams, Lutheran Church–Canada's liaison with Lutheran Hour Ministries. "This is a must-attend event if you are at all interested in touching the lives of family, friends and neighbours with the Good News."
Beginning Friday evening and concluding Saturday evening, the ROC is geared to equipping people for outreach. In addition to three plenary sessions, three breakout periods each offer nine topics for exploration with skilled presenters. It is also an excellent opportunity for fellowship and worship with other Lutherans.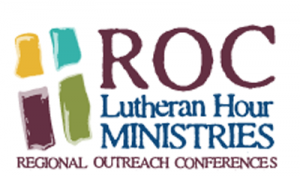 Organizers are working with the ABC District to ensure those attending will have the opportunity to learn about sharing Christ with family and friends, discover effective ways to reach out in a multi-cultural community and gain a global perspective for sharing Christ.
For registration information and more details about ROC-Vancouver go to www.lhm.org/ROC