Transition to New Structure Continues at LCC
October 29, 2018
No Comment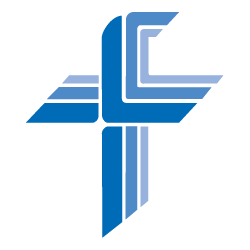 During the month of October, the three Districts of Lutheran Church–Canada (LCC) welcomed members to their final regular conventions before the transition of the new LCC structure in January 2019. Central District's Convention was held between October 1-3 in Winnipeg, MB, East District's Convention was held in London, ON between October 14-17, and Alberta-British Columbia District held their convention in Sherwood Park, AB between October 19-21.
The business at the conventions consisted of receiving reports from committees, approving the revised constitutions of congregations, accepting amendments to bylaws, the election of Regional Pastors and Circuit Counsellors, and other business.
During the Central District Convention, Pastor David Haberstock was elected on the third ballot as the Regional Pastor for the Central Region. Guest speaker Rev. Dr. Norman Threinen gave an in-depth review of the history of the Central District.
Pastor Marvin Bubitz won out over five other contenders to be elected Regional Pastor for the East Region at the East District Convention. Essayist Rev. Dr. Gary Zieroth of Concordia Lutheran Theological Seminary in Fort Wayne, IN gave the keynote address at the convention.
At the Alberta-British Columbia District Convention, members elected Pastor Robert Mohns on the fourth ballot as the Regional Pastor for the West Region. LCC President Rev. Timothy Teuscher led those in attendance in Bible studies throughout the convention.
Details of the Conventions will be published in each District's Convention Proceedings.
Election Results
Circuit Counsellors
East Region
Hamilton: Rev. Kevin Walrath
London: Rev. Don Schieman
Stratford: Rev. John Trembulak
Hanover: Rev. Brian Dunlop
Kitchener: Rev. Richard Orlowski
Ottawa: Rev. David Smilek
Toronto: Rev. Matthew Habermas
Windsor: Rev. Kirk Radford
Niagara: Rev. Kurt Lantz
Central Region
Assiniboine: Rev. Barry Wood
Southland: To be appointed by Regional Pastor
Northland: Rev. Clint Magnus
Ontario: Rev. Brian Falkenholt
Portage: Rev. Edmund Mielke
Qu'Appelle: Rev. Todd Guggenmos
Red River: Rev. Brad Schollenberg
Saskatoon: Rev. Robert Grout
Wascana: Rev. James Chimirri-Russell
West Region
Calgary: Rev. David Bode
Cariboo: Rev. Alan Visser
Edmonton: Rev. Mark Hennig
Elk Island: Rev. Vince Moore
Kootenay: To be appointed by Regional Pastor
Lethbridge: Rev. Andy Kahle
Okanagan: Rev. Michael Schutz
Peace River: To be appointed by Regional Pastor
Stony Plain: Rev. Rod Buck
Wetaskiwin: Rev. Russ Howard
Vancouver Island: Rev. R. Fraser Coltman
Greater Vancouver: Rev. Laverne Hautz
Lay Members on Regional Mission and Ministry Council
East Region
Hamilton: Paul Otterman
London: To be appointed by Regional Pastor
Stratford: Gerry Klages
Hanover: Stephen Otterman
Kitchener: Stephen Klinck
Ottawa: Ron Griskleg
Toronto: David Chant
Windsor: James Krestwick
Niagara: Dan Putzman
Central Region
Assiniboine: Gloria Rathgeber
Southland: To be appointed by Regional Pastor
Northland: To be appointed by Regional Pastor
Ontario: Megan Barone
Portage: To be appointed by Regional Pastor
Qu'Appelle: Elton Fiege
Red River: James Lutomske
Saskatoon: Daryl Walter
Wascana: Barb Schentag
West Region
Calgary: Michelle Heumann
Cariboo: Charles Von Hahn
Edmonton: David Mitchell
Elk Island: To be appointed by Regional Pastor
Kootenay: To be appointed by Regional Pastor
Lethbridge: Dieter Witzke
Okanagan: To be appointed by Regional Pastor
Peace River: To be appointed by Regional Pastor
Stony Plain: Tiffany Playter
Wetaskiwin: Deanna Friesen
Vancouver Island: Sonja Bland
Greater Vancouver: Stephen Glanfield