Week of Prayer for Christian Unity
January 21, 2015
No Comment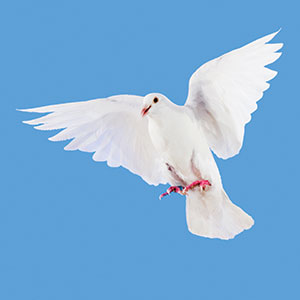 WORLD – Every year from January 18-25, Christian communities around the world mark a Week of Prayer for Christian Unity. The origins of the event date back to 1908.
"Whether it happens to be this particular week in late January or not, I urge our people to include the matter of Christian unity time and again in their prayers," said Lutheran Church–Canada (LCC) President Robert Bugbee. "The Lord Christ prayed for the unity of His people in John 17. We do well to attach our hearts to that great prayer of His."
In the Gospel of John, Jesus prays for His disciples that they would be sanctified in the truth of God's Word (John 17:17). "My prayer is not for them alone," He continues. "I pray also for those who will believe in me through their message, that all of them may be one, Father, just as you are in me and I am in you. May they also be in us so that the world may believe that you sent me. I have given them the glory that you gave me, that they may be one as we are one: I in them and you in me. May they be brought to complete unity to let the world know that you sent me and have loved them even as you have loved me" (John 17:20-23).
Currently Lutheran Church–Canada engages in direct dialogue regularly with three other Christian denominations: the North American Lutheran Church, the Anglican Church of North America, and the Canadian Conference of Catholic Bishops.
"We recognize the Church as Church and seek out the widest possible connections," Rev. Warren Hamp explained in an article earlier this year on "Why We Dialogue With Other Church." "We don't wish to be sectarian, cutting ourselves off from the whole church, but rather catholic [ie, "universal], confessing the faith within the whole church." Rev. Hamp is Chairman of LCC's Commission on Theology and Church Relations.
"There is a proviso in our dialogues" though, Rev. Hamp noted. "We are meeting with those groups with whom we may have the most common ground, in regard to the confession of the Scriptures as the Word of God, or in regard to the historic creeds of the church, or in regard to a common religious-moral stance in our country."
In addition to the above ecumenical dialogues, LCC holds regular contact with the Evangelical Lutheran Church in Canada through its joint work in the Lutheran Council of Canada, as well as through joint work in Canadian Lutheran World Relief.
LCC holds observer membership status in the Evangelical Fellowship of Canada (EFC). Globally, LCC is an active member in the International Lutheran Council (ILC) together with other confessional Lutheran churches.
——————-