LCC Restructuring Process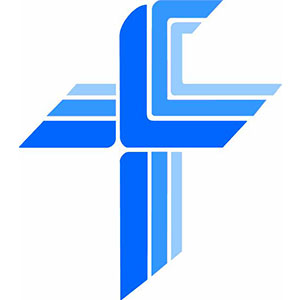 Lutheran Church–Canada (LCC) is currently in the process of restructuring, following calls from all three districts meeting in convention in 2015. In accordance with votes taken during these conventions, LCC's Commission on Constitutional Matters and Structure is hard at work developing a proposed new structure for consideration in advance of the 2017 National Convention.
What follows is a collection of reports and statements on the process that have been published so far.
October 21, 2015 – CCMS begins work on restructuring synod. READ MORE
November 19, 2015 – Restructuring process moves forward; Stahlke appointed CCMS consultant. READ MORE
December 11, 2015 – Re-Forming Our Church: Restructuring Update 2015. READ MORE
January 11,  2016 – A Restructuring Roadmap: LCC Seeks Structure for the Next Generation. READ MORE
February 4, 2016 – A Letter to the Church: Please Join Us in Charting a Path Forward for Lutheran Church–Canada. READ MORE
February 4, 2016 – LCC Releases National Survey on Restructuring: Your Input is Needed. READ MORE
February 22, 2016 – A Reminder on the National Restructuring Survey. READ MORE
February 26, 2016 – Extension on survey for those participating online. READ MORE
March 29, 2016 – Restructuring Update: Survey Results Released. READ MORE
March 29, 2016 – LCC Restructuring: Nine Insights on the Survey For Discussion. READ MORE
June 10, 2016 – Restructuring Update: Preparing for the Next Phase—Concrete Recommendations. READ MORE
August 19, 2016 – CCMS released Concrete Recommendations for the Restructuring of Lutheran Church–Canada. READ MORE
August 19, 2016 – Discussion Guide for the Restructuring of Lutheran Church–Canada. DOWNLOAD
September 19, 2016 – A Letter on the Restructuring of Lutheran Church–Canada. READ MORE
November 2016 – The East District releases a series of responses to the Discussion Guide for the Restructuring of Lutheran Church–Canada. READ MORE
December 13, 2016 – Restructuring Update — December 2016. READ MORE
January 6, 2017 – Restructuring Update: Circuit Convocations summary released. READ MORE
March 6, 2017 – 37 Decisions on the Restructuring of Lutheran Church–Canada. READ MORE
April 19, 2017 – Restructuring Update: Proposed New Bylaws of LCC. (Also includes information on upcoming regional discussions on the bylaws, information on the proposed new Regions of LCC, and a paper by Rev. William R.A. Ney discussing why a major restructuring of LCC is necessary). READ MORE
June 2, 2017 – Common Myths on LCC's Restructuring. READ MORE
June 9, 2017 – Register for LCC's Upcoming Convocations on Restructuring. READ MORE
June 20, 2017 – Regional Restructuring Convocation Poll Results  READ MORE
June 22, 2017 – Financial Analysis of Restructured Synod READ MORE
July 13, 2017 – Restructuring enters final phase; CCMS partners with Synod's Board of Directors READ MORE
August 11, 2017 – LCC President Robert Bugbee explains why he supports restructuring. READ MORE
September 12, 2017 – Official Notice to all Members of Lutheran Church–Canada from the Commission on Constitutional Matters and Structure. READ MORE
September 15, 2017 – LCC releases Supplement to 2017 Convention Workbook. READ MORE
September 19, 2017 – Upcoming Webinars on LCC's Proposed New Structure. READ MORE
September 30, 2017 – Audio from Restructuring Webinars now online. READ MORE
October 12, 2017 – Watch LCC's 2017 Synodical Convention live online. READ MORE
October 17, 2017 – LCC Convention votes to restructure. READ MORE
———————